Boondocking In Colorado:
A Guide To Off-Grid RV Boondocking Travel
Colorado truly is an amazing place. With towering peaks, picturesque meadows, and beautiful forest land, the state attracts tens of millions of world traveling tourists every year.  The majority of these breathtaking Colorado hotspots reside on public land.  So many people seem to not understand this fact and as a result tend to miss out when visiting Colorado.
There are millions of acres of jaw-dropping country out there that you own. Not taking advantage of these gorgeous plots of land is like a prince refusing to touch the fortune that he has inherited.  At B&B RV, Inc. we want you to make the most of your precious vacation time with your loved ones. In this post we will make a case for boondocking in Colorado, dispel some myths, provide some tips and hopefully get you out there to enjoy what is yours.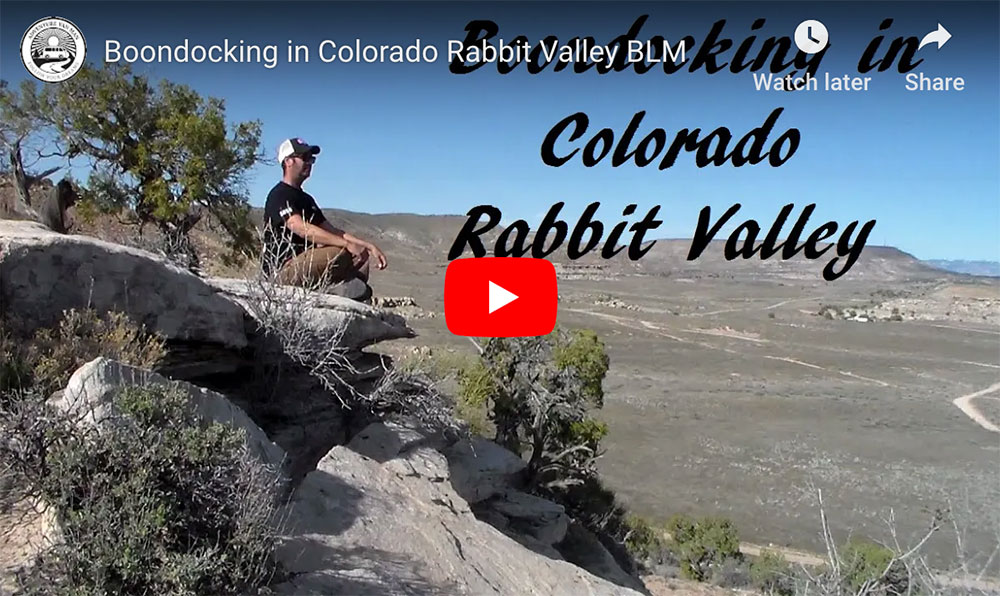 What Is Boondocking?  Free Adventure Awaits…
So what exactly is boondocking? Boondocking, along with dry camping, dispersed camping and off-grid camping are just words that describe free camping on public lands. Like so many things in our culture, camping has been influenced by commerce.
We think of "camp sites" as little hives of tents, trailers, and RV's with outhouses, cable hookups and that one group of young (possibly inebriated) guys that is way too loud at the campsite next-door.
Typically, there is a person on site managing the property and collecting payment from each of the guests, much like a hotel. However, camping's original definition was obviously something much different. Originally, camping was when we would simply go out into the wild and spend the night, usually away from people and the daily grind of life in the city.
It was a way to escape your routine, experience natural beauty and recharge your internal batteries.  Well this is exactly what boondocking and off-grid camping offers.
Why Try Boondocking in Colorado
There are tons of benefits to boondocking as opposed to camping on a paid campsite with hookups.  These benefits include saving money, experiencing a much more genuine style of camping, a break from the hassles of everyday routine, and much more.
Off-Grid Camping Savings
First off, the savings are great!  There are national forests and Bureau of Land Management (BLM) lands all across the United States that offer camping at zero cost to you.  That means that if you're visiting these magnificent areas of Colorado you can simply follow the forest access roads, find a spot to park and set up camp for the night for free.  As long as there aren't any posted signs saying otherwise, you can freely camp anywhere that you choose to within these national forests and BLM lands.
Boondocking Offers Unique Camping Experiences
Going off-grid while camping is a way to truly experience a unique adventure of your own making.  By definition, there are no designated parking spaces, hookups or carved out paths. Unplugging from the rat race of planning and scheduling to simply live in the moment can be a very refreshing experience.  Boondocking in Colorado means to really experience the land and all it has to offer, while still having the amenities that come with your RV.  You still have a comfortable bed to sleep on and a functional bathroom at your disposal, but without the noisy neighbors and light pollution.
Dry Camping Peace And Quiet
Peace and quiet are also huge benefits to dry camping.  With tons of Bureau of Land Management acreage spread across Colorado, you most likely won't run into anyone else while visiting these scenic areas.  With this kind of freedom you can go explore nature, catch up on your R&R or simply finish reading that book you've been putting off.  Any way you look at it, camping is meant to lead you from the worn path of your daily and noisy routines.  Boondocking offers the best version of this camping escape.
Where To Try Boondocking in Colorado
Now that you know what boondocking is, let's take a look at all of the different options for off-grid camping in Colorado.  We used this handy Colorado Free Camping tool to find some great spots around the state which you can visit at no cost.  Between all of the National forests and Bureau of Land Management land, Colorado is renowned for its off-grid hotspots.
When Are The Best Times For Boondocking In Colorado
Since Colorado is unique, in that it experiences all four seasons throughout the year, boondocking here is quite the adventure.  You'll want to plan your trip accordingly as some areas that you can visit in the summertime with no trouble, may not be accessible during the winter months.  Be sure to consider what type of vehicle you'll be utilizing, the length of your stay, what you want to experience and what amenities you'll require on your trip.
For instance, if you're planning a winter off-grid camping trip, be sure to properly winterize your RV, bring plenty of warm clothing and possibly invest in a generator (depending on the length of your trip).  Boondocking in the Colorado mountains during the spring and summer months is much easier, as you won't need to worry about cold temperatures or snow.  In fact, you may not have to worry about temperatures during the summer months at all.  Due to the high altitude of the state, most national forest areas usually stay surprisingly cool, especially at night.  This makes boondocking that much easier.
A good rule of thumb for deciding on when to take your boondocking camping trip in Colorado, is simply what you'd like to do while on your adventure.  This will inform you as to how and what you should prepare.
How To Prepare For Boondocking In Colorado
How you prepare for your boondocking adventure in Colorado depends on what time of year you'll be planning your trip.  However, there are some things you'll need to arrange before your off-grid adventure starts regardless of the season.  These things include preparing your RV or trailer, planning out your camp site/route, planning out meals, water, clothing and more.  We go into further detail below: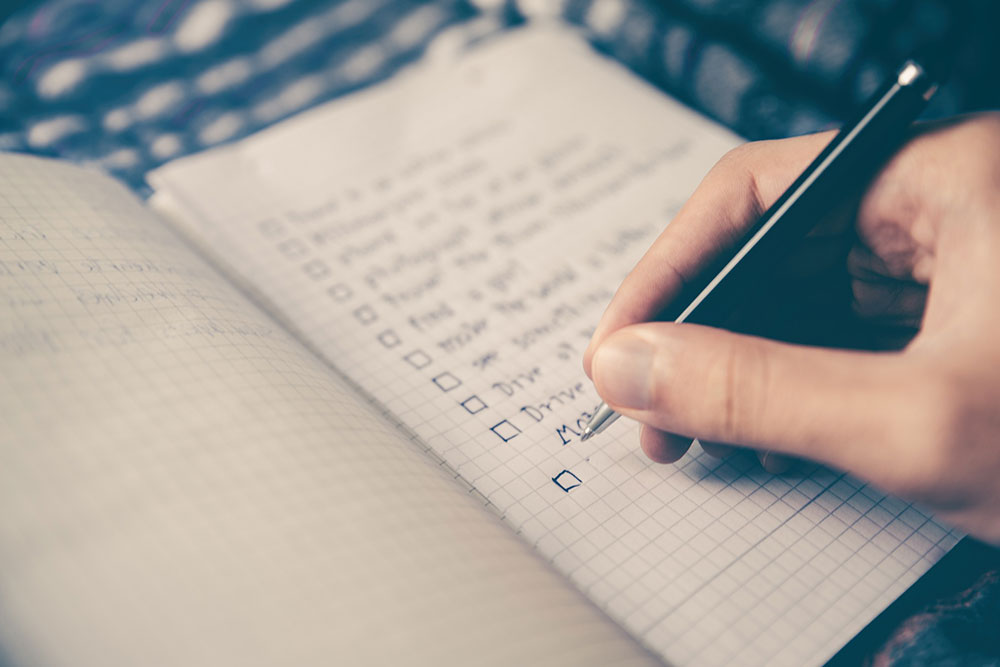 Plan out which national forests or BLM campsites you'll be visiting in advance. (DON'T WING IT)  Like we mentioned in the above section, some free camp sites may be inaccessible during the winter months while being a cakewalk to drive during the summer.  Your plan should also include looking at weather patterns ahead of time, to know if you may run into any Colorado storms.
Pack enough water.  Depending on where you end up during your off-grid adventure, you may not have access to a place to refill your clean water tanks.  Be sure to pack enough and use it conservatively during your trip.
Empty your waste water tanks beforehand.  This goes without saying, but you'll definitely want to make certain that your black water tanks are completely empty before heading off to a remote destination.
Invest in solar panels or a gas generator for your RV or trailer.  This will allow you to power your household electronic devices during your trip away from civilization.
Pre-plan your meals.  Washing and preparing vegetables and fruits before your trip will allow you to conserve your water supply.  Foods such as eggs, potatoes, canned goods, vegetables and nuts have a good shelf life.  Utilize a portable camping grill with propane canisters, or simply cooking your meals on your camp fire will keep you from needing excess electricity to power your RV's kitchen appliances.  Using paper plates and plasticware will also cut down on your clean water usage.  But be sure to clean up after yourself and respect your fellow boondockers.
Proper Colorado Boondocking Etiquette
Boondocking has its list of unwritten rules.  They are important to abide by during your trip and help to preserve the beautiful lands for other campers that come after you.  Most of these rules are basic common sense, but as the old saying goes, "common sense isn't so common."   So here are a few of the biggest rules to follow while boondocking.
Pack It In and Pack It Out
This is simple.  If you bring it in during your trip, take it with you when you leave.  You're a guest on this land and you want to be aware that while you may be the only one visiting currently, there will be others who wish to enjoy boondocking here as well.  Leaving behind trash at your camp site or dumping black tanks is a definite no-no.  This can be easily avoided by bringing along trash bags and collecting any garbage during your stay.  The rule of thumb here is leave it the way that you found it.
Use Existing Camping Spots and Roads
Speaking of leaving it the way you found it, be sure to always utilize the existing roads and camping spots at over night sites while boondocking.  This helps to preserve and have as little impact as possible on the wildlife you and others are there to visit.  These existing roads and camp sites are usually very easy to spot.  For campsites a dead giveaway is a fire pit surrounded by rocks and a road leading up to it.
Abide By The Stay Limits
Even though national forests and BLM lands are public and free to use, they often have stay limits.  Be sure to plan for this in advance of your trip if you want to stay for more than a few days.  Lots of BLM land camping sites have stay limits of 14 days, but these can range depending on where you are planning on going.
Be A Good Neighbor
Being a good neighbor while dry camping is a must.  The golden rule of 'treat others the way that you'd like to be treated' makes sense to mention here.  A few guidelines for being a good boondocking neighbor are:
Keep A Respectful Distance
This distance obviously varies from campsite to campsite, but use your common sense here.  If you're in a wide open area, then putting a few hundred feet of space between you and your neighbors is a no-brainer.  If you're camping in a more densely packed forest area, then choosing the next camping spot may be the best option.  Either way, good manners dictate that you give your neighbors plenty of space.
Be Aware Of Your Level Of Noise
Assume that everyone you run into while boondocking is attempting to enjoy the sights and sounds of nature, as opposed to your personal choice of music.  Running a generator is also quite noisy, so if you do have neighbors be sure to only run it when necessary or check out our article on 'how to quiet a generator.' However, if you find yourself without neighbors on your off-grid adventure then hey, turn that stereo up to 11 and keep the generator fired up all day if you like.
Be Aware Of Your Pets
Most boondockers keep their pets off-leash and most of the time this is perfectly fine.  However, just because you love your chocolate lab, doesn't mean that your camping neighbor is going to.  This goes especially for pets that are either overly aggressive or ones that you don't have control over.  If this is the case, you should probably use a leash to contain your pet.  Be especially aware of your pet's interactions if your neighbors have pets as well.  Most of the time dogs will want to check each other out and everything will go smoothly.  However, be sure to heed any warnings from your neighbors as to the temperament of their dogs.
Introduce Yourself
Even though all boondockers highly value their space and privacy, most will also appreciate a neighborly neighbor.  Offer them a beer or an invitation to your next cookout.  You're all out their to enjoy your time away from the hustle and bustle of the daily grind.  Why not make some friends and have some great conversations while you're at it?  Again, use your best judgement.  If your neighbor seems like the social type then invite away.  However, if they keep to themselves and ignore your presence, then maybe they are out there to gain some much needed solitude.
In Conclusion
Boondocking in Colorado can be a very rewarding experience if you're looking to escape the crowded campsites and carve out your own adventure.  Unplugging from your daily routine and exploring nature has been shown to have amazingly positive results on mental health.  Our team at B&B RV, Inc. lives and breathes for unique travel experiences and truly serving our customers.  Whether you're renting an RV or using your own travel trailer we wish you the best for your dry camping vacation.
We hope these off-grid camping tips will come in handy during your next Colorado camping trip.  Have any camping tips of your own?  Add to the conversation below.
Let us know what you thought of this guide by commenting or leaving a star rating below.